[vc_row][vc_column width="1/1″][vc_heading title="Simple or Elaborate: It's Your Choice." type="h3″ style="style3″ text_transform="Default" align="left" margin_bottom="20″][vc_row_inner][vc_column_inner width="1/2″][vc_column_text]
So far we've covered
Step One: Making a Plan. Step Two: Clearing the Clutter.
We're ready for the third step in creating your holiday experience.
[/vc_column_text][/vc_column_inner][vc_column_inner width="1/2″][vc_column_text]
Step 3:
Meals, Table and Home Decorating
[/vc_column_text][/vc_column_inner][/vc_row_inner][vc_column_text]
Now let's take Step 3: Meals, Table and Holiday Decorating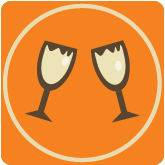 Meals, Table and Holiday Decorating. No matter if your ideal holiday includes one or 21 at the holiday table, write down the menu and make a list of the items needed. Who says the Thanksgiving meal has to include 10 different dishes? Be brave. Be creative. Simple holiday menus are available in print and on-line. Don't want to spend a lot of time in the kitchen?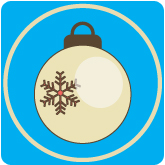 Planning ahead enables you to order tasty, wholesome prepared foods in advance if that is what you desire. As you create the menu, include favorites of family and friends and ask them to bring their signature dishes. Decide tableware needed and, if possible, set the dining table a few days in advance. Not only will it make you feel good to see the table set, you'll have plenty of time to make sure it is complete, and it will add a festive touch to your surroundings. No last minute running around for you. You planned in advance. If you have completed step two and cleared the clutter, you'll have room in your pantry and refrigerator to shop days ahead avoiding hurried trips to the grocery, and you'll know what you have in the far reaches of your kitchen cabinets.
Decorate Your Home or Apartment.
Decorate Your Home or Apartment. Keep it simple. Fresh pumpkins, squash or leaves for the Thanksgiving table bring the feel of the season indoors. Live greens, berries or vines on the Christmas table, along with candles, make a simple, lovely setting. Candles go a long way to creating a magical atmosphere. Use a colorful tablecloth or placemats. If you have children, get them involved by asking them to make holiday place cards or placemats. Invite them to join in setting the table. Consider a potted Christmas tree, a fresh wreath or colorful plant to enliven the energy of your home. To celebrate Hanukkah, "The Festival of Lights," use a menorah and colorful candles. Rededicate and celebrate its universal message of being a "Light in the Darkness."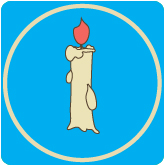 Remember! Let your true self shine. These are your holidays. Make them your own.
---
Michele Senac writes about home, family, food and healthy living. She is co-author of Around the Table, A Culinary Memoir by Two Sisters, available December, 2013 on amazon.com. For more information, visit FineRedesigns.com [/vc_column_text][/vc_column][/vc_row]