Banner Stands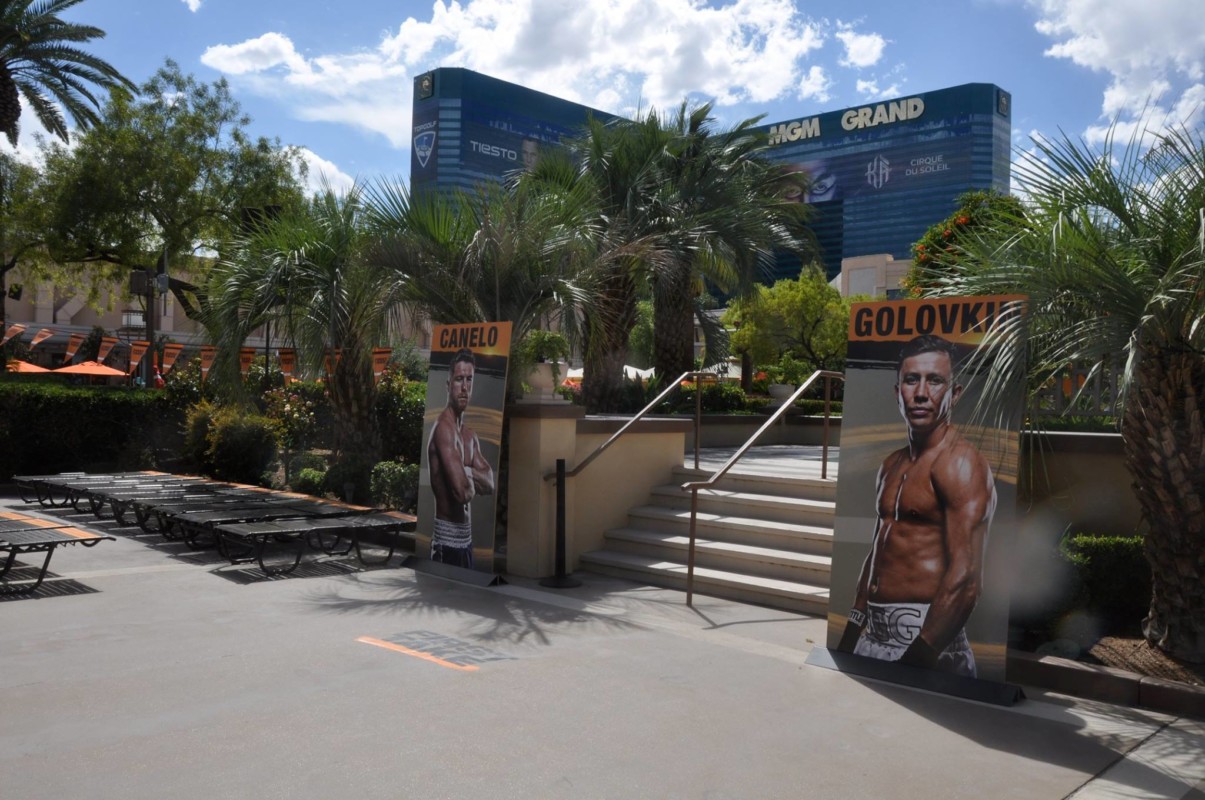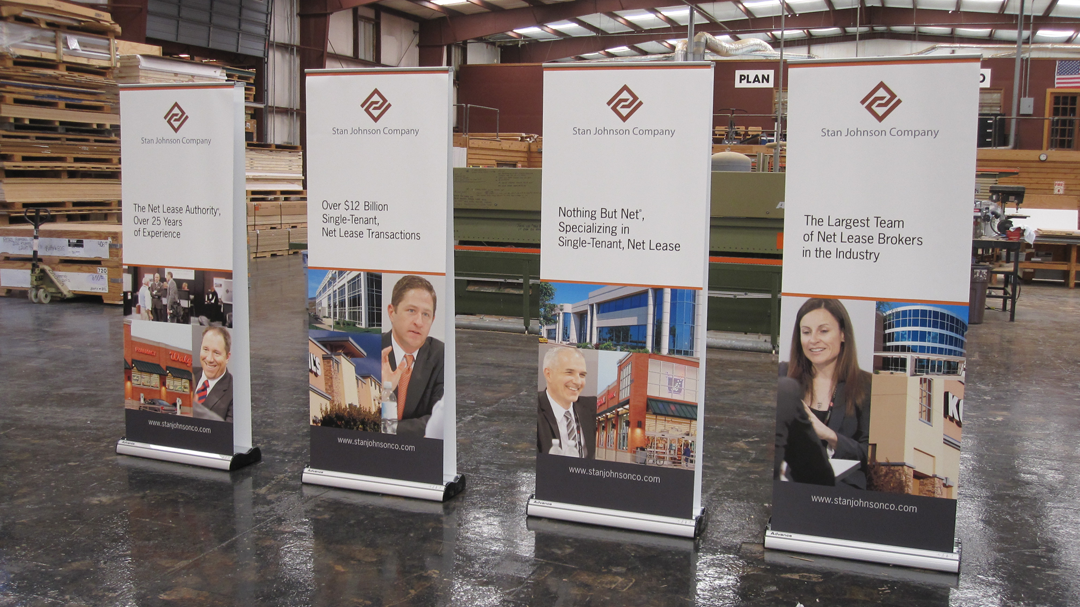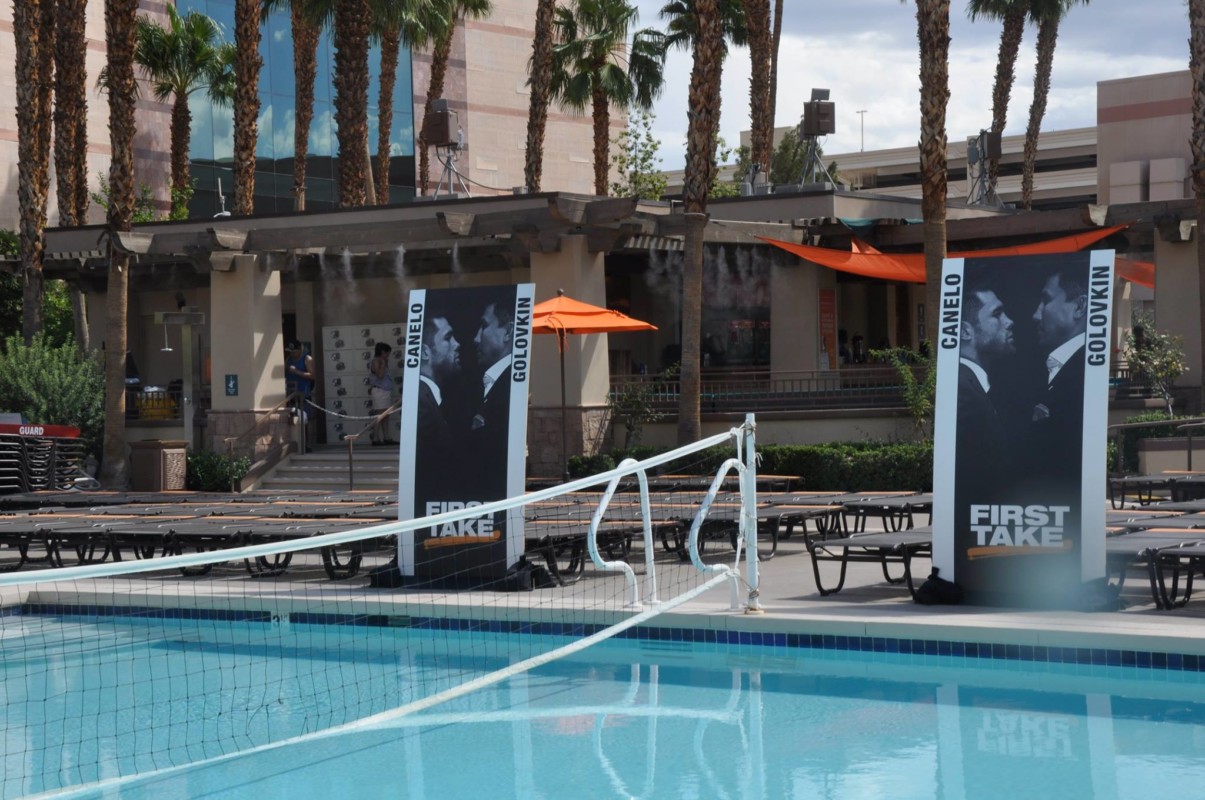 When you need options with your banner displays, turn to Color Reflections Las Vegas for the solution.
As a business owner or marketer, the world is your canvas. Take advantage of the bright and bold colors when producing banners and advertisements. Banners can help increase awareness of your brand, promote your product or advertise company events.
Designing and producing banners is one thing. Ensuring they are displayed properly is another! Banner stands are a flexible option for companies and business owners. Banner Stands from Color Reflections Las Vegas guarantee that your banners are safely and securely positioned for optimal viewing.
Permanent Mounting VS Banner Stands
Banners can be mounted in a variety of ways. They can be mounted to walls, rafters, or fencing. These types of mounting solutions are typically used for semi-permanent or permanent solutions. Color Reflections Las Vegas also offer options, like banner stands that are more suited for short-term use.
Color Reflections Las Vegas will work with you to determine your best option based on your specific needs. We will consider whether the banners will be placed indoors or outdoors. We will also ask if your banners will be a permanent addition or if you will want the ability to change them over time. Color Reflections Las Vegas can provide you with solutions based on your needs and budget.
Banner Stands
Banner standards are a popular option for a non-permanent banner display. Looking for a flexible solution for your banners? Color Reflections Las Vegas recommends banner stands for many of our customers. Banner stands allow a company to move the location of their banner. This is useful for mobile business or companies looking to advertise at events or conferences.
Retractable Banner Stands
Retractable banner stands are one of the most popular types of banner displays. They are often used at trade shows, conventions, and company seminars. They are also a favorite for business with indoor spaces and are frequently used for events. Retractable banner stands are sometimes called roll up banner stands or pull up banner stands.
Retractable Banner Stands are popular because they are easy to transport. All the parts of the banner stands are stored together. There's no looking for pieces or wondering what tools you might need to get the job done.
Banner stands are simple to set up and take down. Your banner is stored in the base of the unit, where it is safe from damage. To set up, simply screw in your pole to the designated place on the stand. Then, pull your banner from the base to the top of the pole and fasten. That it! It's really that simple.
To retract your banner stand, simply do the reverse. Unfasted your banner from the top of the pole. The banner will roll back into the base of the stand–no need to fold or fuss over it. Finally, unscrew the pole and store in the base of your banner stand.
Common Uses Of Banner Stands
Las Vegas, Nevada is the "Trade Show Capital of The World". Color Reflections specializes in banner stands that are primarily used for trade shows. We've produced thousands of pieces for our trade show clients. While most popular, trade shows aren't the only use for banner stands. Banner stands are used in numerous environments because they are flexible and effective. Banner stands are ideal for these types of environments and events:
Hotels, check-in desks, lobby areas, and elevator entrances

Libraries and Government centers

Museums and learning centers

Bars and restaurants

Retail stores, boutiques, and outlets

Schools and Universities

Shopping malls</span

Festivals and concerts

Gas and service stations

Religious organizations

Training seminars

Special events

Farmers markets and community events

Charity events

Product displays and announcements

Sporting events and marathons

Conferences
Banner stands are effective in all these locations because they are simple to use. They can be customized for specific needs and are cost effective. Banner and banner stands are excellent for highlighting your most important messages.
The Benefits Of Banner Stands
Flexibility
Banner stands can be used in numerous locations and for a variety of reasons. They are a product your business will use time and again. Banner stands are also a great value because the banner within your stand can be changed. As your branding initiatives and messages change, your banners can also change.
Banner Stands Are Long-Lasting And Durable
Color Reflections Las Vegas only delivers quality products to our clients. Banner stands are created to last. We are committed to providing you with a product you enjoy for time to come. If you are not entirely satisfied with your banner stand, please let us know. Color Reflections Las Vegas wants you to love our products as much as we do!
Banner Stands Are Easy To Set Up And Take Down
There's no messing with a dozen parts or thumbing through an instruction manual. Banner stands from Color Reflections Las Vegas are designed to be simple. Banner stands are a great solution for events with limited time for set up. They can be assembled in just minutes.
Portable And Lightweight For Carrying Or Shipping
Banner stands are an excellent solution for traveling or non-stationary events. They are compact and don't require additional cases and packaging. They can be easily carried through conventions centers, hotels or events. Banner stands can also be shipped to their destination.
There Are Options
Banner stands from Color Reflections Las Vegas come in both vertical and horizontal options. We also offer banner stands with adjustable heights and widths. Every message and marketing initiative can have a place on your banner stand.
If you have a lot to share, banner stands from Color Reflections Las Vegas can display both single or double-sided banners. In addition, we can provide curl-free banner inserts.
Why choose Color Reflections Las Vegas?
The experts at Color Reflections Las Vegas have produced and installed thousands of banners. We have installed banners at trade shows and conventions, sports facilities and at businesses of all types. Color Reflections Las Vegas has also installed banners on the sides of skyscrapers and hotels. It's our job to ensure our client's products and messages look great.
We're passionate about what we do and we've become experts in our industry. Color Reflections Las Vegas knows what the best options are for displaying your banner. We will help guide you through the process of selecting the best products for you. One of our experts will make sure you have the best options to consider and ensure that all your questions are answered.
Are You Ready For Banner Stands From Color Reflections Las Vegas?
Don't let the confusion of which type of display options you should consider for your next event. The experts at Color Reflections Las Vegas are here to help you with options that meet your needs and budget! Color Reflections Las Vegas can help with simple banners and stands. We also specialize in major projects. These projects include design, production, and installation. Big or small, you can depend on the experts at Color Reflections Las Vegas.
We bring more than 22 years of experience and the latest technology in the digital printing world. Our team of experts is experienced and knowledgeable. Color Reflections Las Vegas will ensure that the job is completed professionally, on time and within the budget.
Contact Us Today by calling (702) 262-9300, or Receive Your Free Rapid Quote Today: