Sports Branding
It is a competitive world out there, and whether your are on the field, court, or in the pool, every team is looking for that competitive advantage! Sports Branding is an excellent way to incorporate participation among parents and alumni both from a financial position but also for increasing support on the sidelines during competition.
Increase Your Visibility With Banners, Signs & Other Displays
Take for example Motivational Signs: they are an excellent way of getting your players ready for competition, but they also can instillthe feeling of pride among alumni for their school, and often this leads to financial support. Sports Branding can include the creating of championship banners, signs, fence runners, decals, motivational signs and other printed items that help promote your team or school, whether you are a professional organization or the junior varsity team! The marketing practice of Sports Branding consists of creating a name, symbol or design that identifies and differentiates you from other competitors.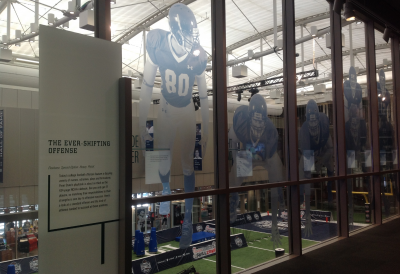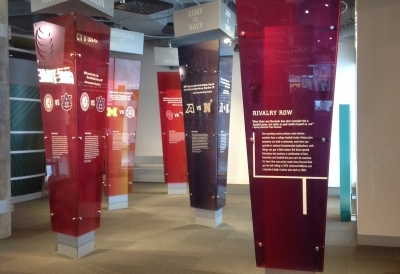 An effective brand strategy gives you a major edge in increasingly competitive markets. At Color Reflections Las Vegas we focus on creating the proper picture in your customers' minds, helping to define the value of your brand through banners, pennants, wall signs, floor mats, pole banners, table covers and a host of other products! For more information make sure to contact one of our professionals here at Color Reflections Las Vegas!
Your brand simplifies the ability to distinguish your school, university or organization from the competition. In a crowded and competitive marketplace, it gets more and more difficult to differentiate between the benefits of your school or organization over others. A solid brand presence allows a positive distinction of your offerings over your competitors'. A strong brand presence also allows sports organizations to offer new services, products and achieve increased participation, providing an opportunity for increased revenues.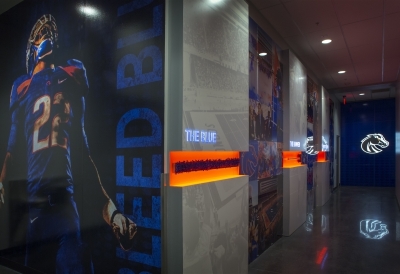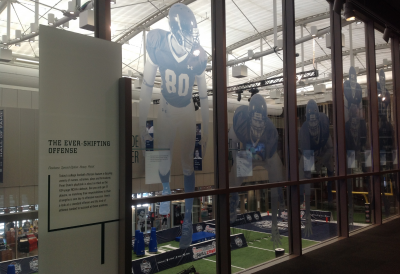 At Color Reflections Las Vegas, our sports branding division has worked with major professional sports organizations and institutions, colleges and universities, and high schools across the country. Our displays, banners and graphics help support their branding efforts, creating increased brand recognition, participation and organization revenues.
To learn more about our sports branding division, give us a call at (702) 262-9300 and ask for Joe!