Custom Backdrops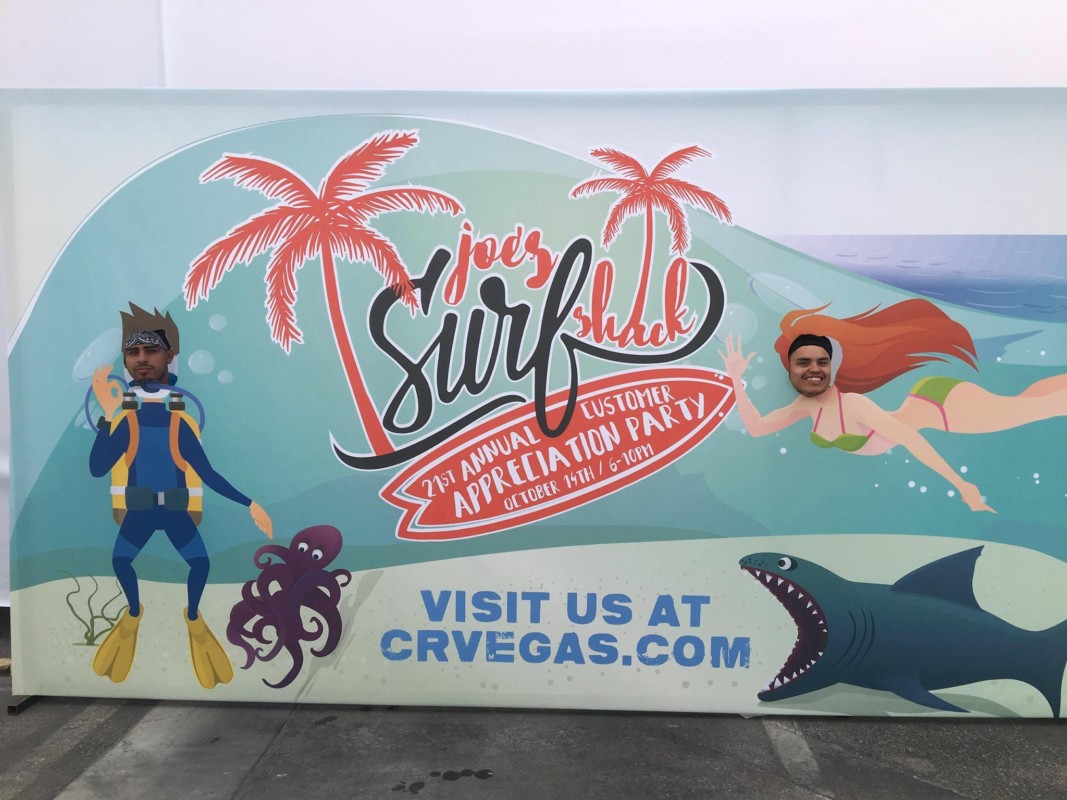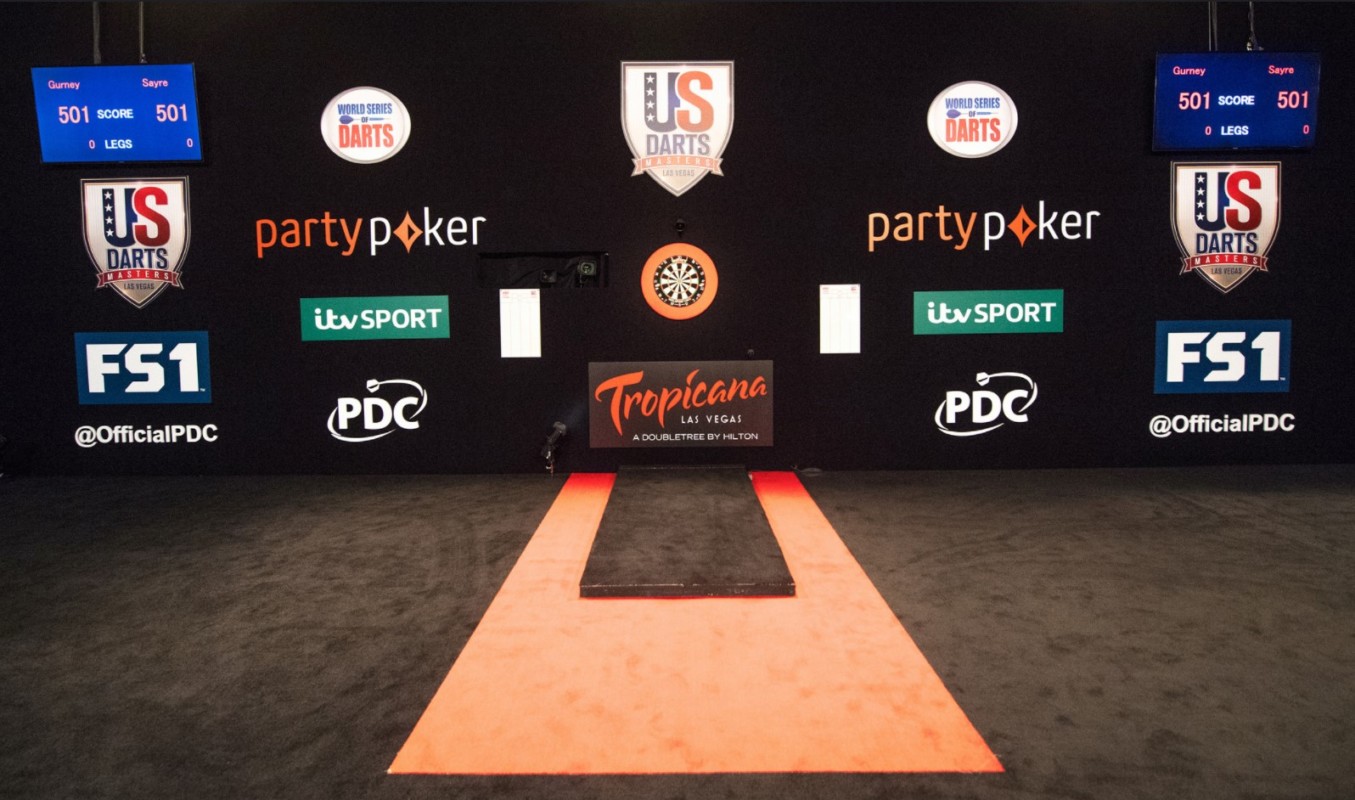 Custom Backdrops from Color Reflections Las Vegas can help make your next social or business event a success.
Backdrops are perfect for every occasion
Custom Backdrops are perfect for events where photography is a big part of the event. They add color and personality to every event. Plus, they give your attendees the perfect background to snap photos for social media. Custom backdrops are memorable and share a message about your business or brand.
Backdrop Event Ideas
Weddings
Custom backdrops are a simple way to bring a theme or style to life. Backdrops can highlight a couple's history using photos. They are also a smashing alternative to photo booths. They invite guests to take photos. The Bride and Groom will look back on those photos and remember a sensational event.
Product Launches and Announcements
Custom backdrops can be an effective part of your launch strategy. They are a simple way to tease a product, display large images or invite attendee participation. Humans are visual creatures, use that to your brand's advantage!
Charity Events & Galas
Step and Repeats or banners are the perfect way to add value to your sponsors. Opportunities to display sponsor logos give charities more leverage when developing sponsorship packages.
Holiday Parties
Get the party going with a festive atmosphere! Custom backdrops are event show stoppers. Do you have a theme? Custom backdrops can bring that theme to life. You can transform even the simplest of venues into an underwater world or a winter wonderland. The North Pole has never been closer!
Award Ceremonies
Celebrate the achievements of your award recipients by highlighting them on custom backdrops. Your attendees will have the opportunity to learn more about their achievements and mission. Custom backdrops can take your event from a simple award ceremony to an engaging and meaningful night!
Trade Shows
Custom backdrops can be an important part of your tradeshow display. Color Reflections Las Vegas can help you design a comprehensive trade show booth plan and execute it perfectly. Custom backdrops can be a simple, cost-effective solution for your next tradeshow.
Press Conferences
Custom backdrops are a perfect way to highlight your brand during press conferences. All ears will be on what you or your company have to say, give those folks something to look as well.
Press Conferences often include photo opportunities for your guests and speakers. Journalists writing articles, recaps and in-depth pieces often require photos. Be sure that those photos put your brand and message first. By including a custom backdrop, you will ensure your brand gets seen.
Custom backdrops keep your brand center stage
Walk The Red Carpet! Custom backdrops come different shapes and sizes. One popular version of custom backdrops are Step and Repeat Banners. Step and Repeat Banners are a fantastic way to create a grand entrance for your next event.
What are Step and Repeats?
Simply put, Step and Repeats are custom backdrops that display the logos of event participants. This can include event hosts, venues, attendees or sponsors. These banners often display sponsor logos or messages in a repeated pattern.
Why do I need a Step and Repeat?
Step and Repeat banners can increase brand awareness at an event. They are an excellent complement to professional event photography. They create an attractive background for your guests. They can also give your events a sense of importance.
Do you have an event hashtag? A custom Step and Repeat banner is the perfect place to share it and encourage guests to use it. It's an easy way to bring social media to an event!
Photos from your Step and Repeat will end up in event recaps, future sponsorship packages and hopefully, in the media. Step and Repeats are a cost-effective and memorable way to make an impression at your next event.
Traditional Step and Repeats vs. Creative Alternatives
Color Reflections Las Vegas can help you create both traditional or more creative Step and Repeat Banners. Traditional Step and Repeat Banners display logos in a repeating pattern. These are best suited to more conservative types of events, venues, and audiences.
The team at Color Reflections Las Vegas can also help you design something unique. If you're looking to make a splash or send an important message, this might be the way to go. We can help you design something jaw-dropping.
Either way, custom banners will help keep your brand center stage!
Backdrops are suitable for both indoor and outdoor events
Don't let location keep you from bringing your vision to life. Custom Backdrops from Color Reflections Las Vegas are appropriate for indoor events. They also shine at outdoor events.
Indoors
Custom backdrops can be made for indoor events like conferences, product launches, as part of a trade show display or at your place of business. Material options include both vinyl and fabric variations.
Outdoors
Custom backdrops can also help showcase your brand or theme at picnics, BBQs, festivals, farmer's markets and more! They can help guide attendees to your event location and give a sense of space in the great outdoors.
Custom Backdrops come in different materials
Concerned about inclement weather? Color Reflections Las Vegas can help you choose the right material for any circumstance. There's no guessing, hoping or praying. Color Reflections Las Vegas can tell you exactly what materials you need.
We offer a variety of materials based on your project needs. Custom backdrops come in two primary materials: vinyl and fabric. Within those two categories, there are many materials types and options. Each option can create a different look and feel. You will want to consider lighting, event location, style, and vision when selecting a material for your custom backdrop.
Color Reflections Las Vegas can help select materials that are waterproof and fade-resistant. We also have options that are wrinkle-free, lightweight or easy to transport.
Custom backdrops are reusable
Color Reflections takes your needs into consideration. We will ask you if you plan to use your backdrop for a short-term or one-time use. Color Reflections will also ask if you plan to use your custom backdrop a few times or for a long duration of time. These questions will help us recommend the best material for you.
A Step and Repeat banner with your logo can be used for many years. We recommend and can help guide you in careful storage and care of your custom banners. If you plan on using a custom banner once, we can guide you to cost-effective and attractive materials.
Color Reflections Las Vegas wants to ensure that each customer gets a backdrop that truly custom to their specific needs. Our experts are here to help you determine your best options!
Backdrops encourage creativity
With custom backdrops from Color Reflections Las Vegas, you can think outside the box! We can print any design or image on virtually any material. There's almost nothing we can't create, so let your dreams run wild. Imagine backdrops with 3D illusions or cutouts. Color Reflections can help add texture, complex color or sparkle to your custom backdrop.
Unique shapes and sizes are no problem–we specialize in making your vision a reality. Color Reflections Las Vegas creates attention-grabbing custom backdrops. Let us help you promote your company, event or seminar!
For More Information Contact Us Today By Calling (702) 262-9300 or Request A Quote by clicking on the Icon: