Wall Graphics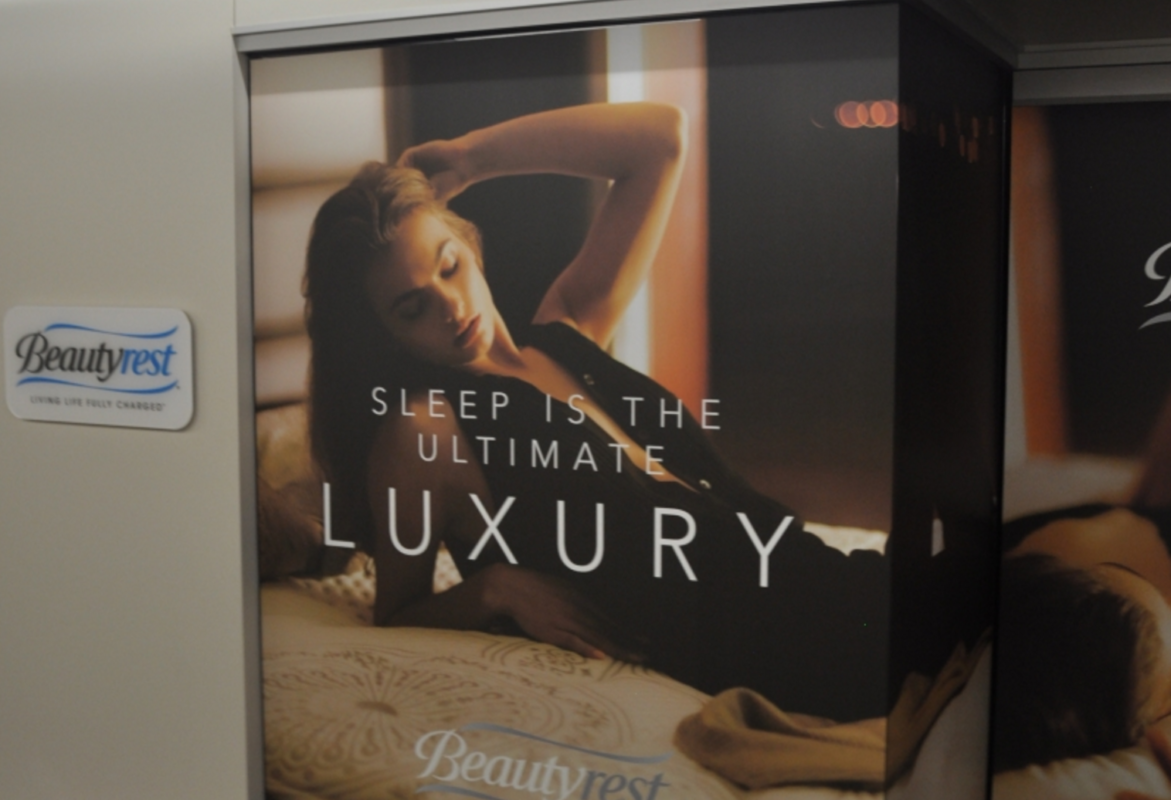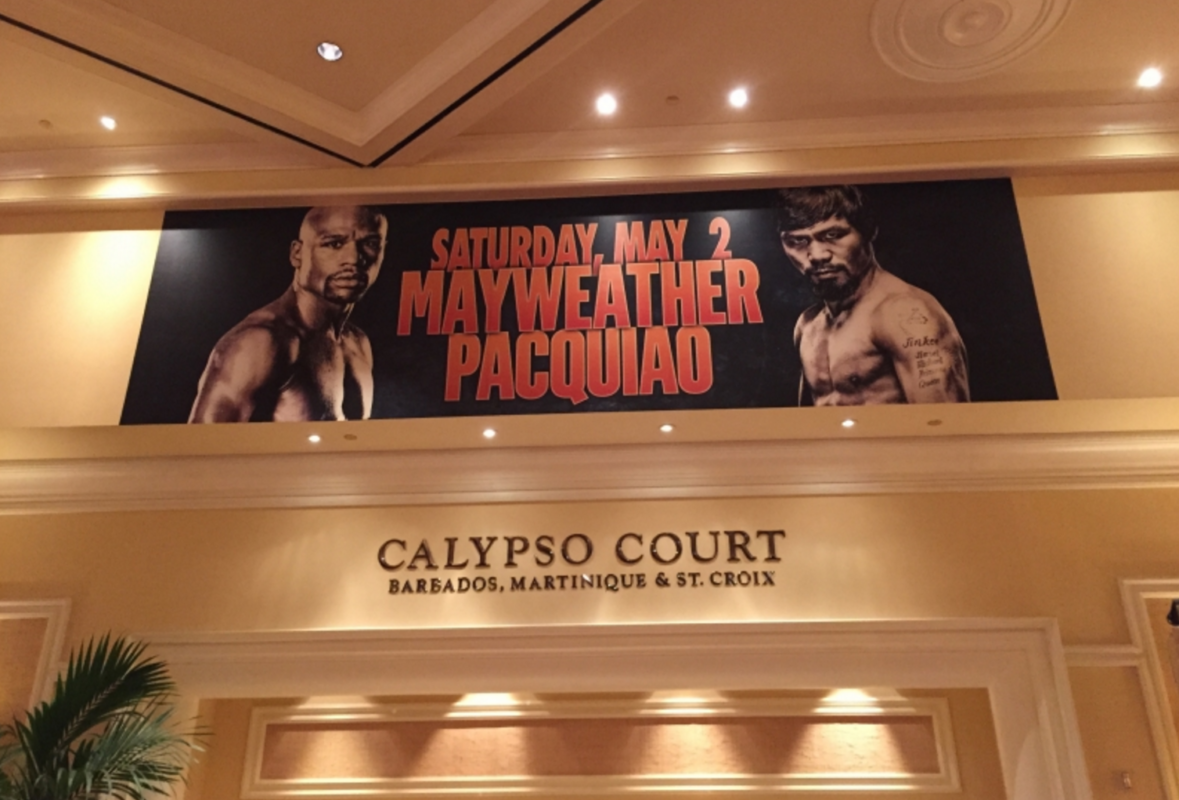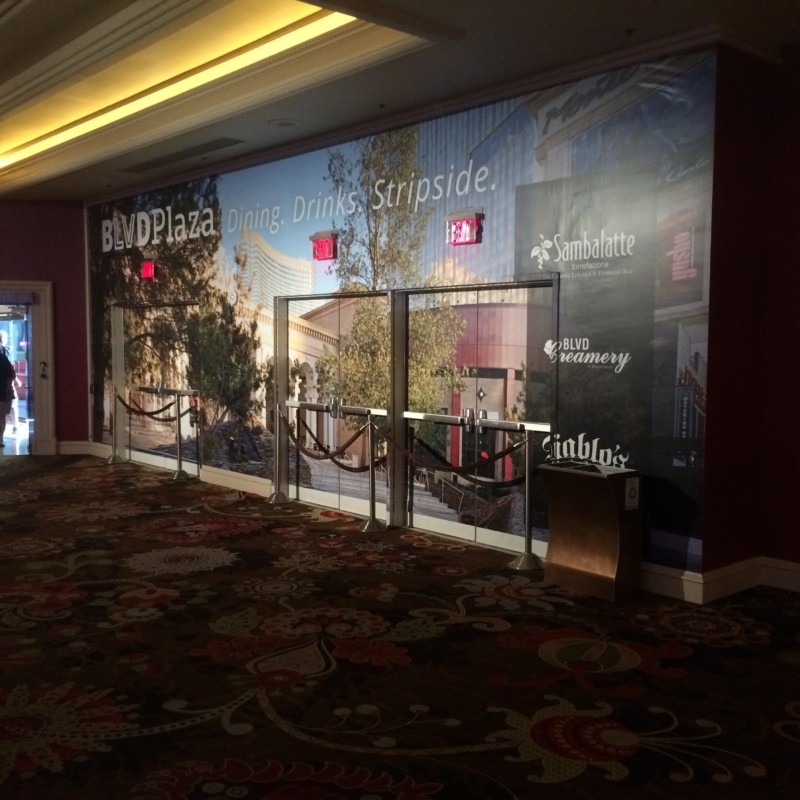 How do you separate your business from your competitors? How do you let your customers know that you are a company that takes pride in itself? How do you create memorable messages and images?
We want your business to make an impact. We want your experience to be positive and your brand to stand out.
At Color Reflections Las Vegas we help you accomplish your initiatives. We produce and install of eye-catching wall graphics. We have printed and installed hundreds of projects for local and national companies. We help you promote your brand and services through affordable and long-lasting wall graphics.
Where to use Wall Graphics
Think of your blank walls as unused real estate inside of your office or property. You can take advantage of this space by promoting your business or brand. Add cool and colorful images that make your property stand out.
Wall graphics are a great way to utilize space for something that has a lasting impact on your business.
Wall graphics promote your company brand and mission
Does your company have a Mission Statement? Share your guiding principles with your customers. Proudly display your Mission Statement. This will be one of the first things a customer sees when they enter your office or retail location. Your customers will associate your location with your logo, brand, and the mission statement. It will create a memorable and meaningful experience for your customer or client.
Wall graphics share information
Using wall graphics can help promote your company, products, and services. Wall graphics are also are great for providing information. Share information such as company policies, security procedures and safety tips and tricks.
You can also share motivational sayings, celebrate employee achievements and highlight company awards.
Wall Graphics are perfect for upgrading interior spaces
Do you have a wall in your office that is begging for attention? What about dark hallways or less than impressive breakrooms?
Wall graphics are a cost-effective way of upgrading an otherwise dull, boring or run down interior area. Wall graphics allow you to add color and life to rooms. Wall graphics don't require painting or renovations. They won't cost you and arm or leg.
At Color Reflections Las Vegas, our experts will work with you to ensure that your blank spaces are vibrant, appealing and enjoyable.
Wall graphics are a solution for wayfinding and directional signage
Don't let your customer get lost? Wall graphics can be a great alternative to more traditional types of signage. Wall graphics can guide customers to the restrooms or exits. They can also indicate where to form a line or place an order.
Wall graphics are perfect for retail
Wall graphics are also great for retail spaces. Market your products using wall graphics. Retail businesses can feature large, eye-popping graphics of models promoting clothing lines. They're effective for seasonal promotions or for highlighting exciting partnerships and collaborations.
There is no limit to how you can use wall graphics. Our creative team here at Color Reflections Las Vegas help you create the best products for your business!
Wall graphics create environments of your choice
Different colors, textures, and images can influence the mood and feeling of your customers. They can help customers feel more relaxed, induce hunger or increase the likelihood of making a purchase. Wall scapes and murals are an effective way to create an environment for your product or brand.
Murals and graphic are an easy way to create an edgy, hip or eclectic feel. Consider adding elements from your brand to the wall of your space, it will bring your brand to life.
Wall Graphic Benefits
Long-lasting and durable
There's almost nothing worse than a peeling wall graphic. Trust us, we hate them too! We can help choose a material suitable for the location and duration of your wall graphic. Our installers are detailed and precise–all in the name of a peel-free finish.
Low Maintenance
Once wall graphics are installed, there's very little maintenance required. The colors on your wall graphic will stay true. If you do find that your wall graphic is dirty, use a damp, soapy cloth to wipe it down. You'll want to avoid any harsh chemicals. Good, old soap and water will do the trick!
Damage free
Wall graphics from Color Reflections Las Vegas are designed not to cause damage. We ask lots of questions about your project to ensure you receive the right materials for your needs. Our installation team is committed to preventing any damage.
Semi-permanent or permanent
Color Reflections Las Vegas has options for both! We will ask you when you plan on removing your wall graphic and suggest a material appropriate for that duration.
Which wall graphic is right for me?
There are several considerations you will want to make in deciding which wall graphic is appropriate for your space. A Color Reflections representative will help you answer these questions when you request a quote.
Potential Obstacles
Are there doors or windows that might be in the way? What about shelves or display units? Let your Color Reflections Las Vegas representative know about any concerns you have. Most obstacles are easily avoided or incorporated. Wall graphics come in every shape and size. There's always a solution for even the most difficult spaces.
Surface
What type of surface are you adhering your wall graphic to? Is it smooth or shiny? If it rough and textured? We can help you choose a material that will result in the best finish and look. To achieve a beautiful and long-lasting finish, you need to find the right material for the job.
Duration
How long do you plan on keeping you wall graphic in place? A month? Several years? If your wall graphic is temporary, Color Reflections Las Vegas can guide you to a product that won't cause damage or be difficult to remove.
For long-term wall graphics, you will want a long-lasting and fade-free material. Color Reflections Las Vegas also has materials options that are reusable!
So, why choose Color Reflections Las Vegas for your wall graphics?
Quality
At Color Reflections Las Vegas, we pride ourselves on providing the highest quality products. We provide professional shipping and installation, guaranteed! We value our customers and their projects. We will always go above and beyond to exceed their expectations.
Service
Color Reflections Las Vegas believes in taking care of the client. Our exceptional service starts the moment you request a quote or give us a call. We've promised to make the process are straightforward and enjoyable as possible. We love what we do and we want you to love it too!
Experience
Color Reflections Las Vegas is an experienced large format printer. Our installation team is professional and accomplished. We are passionate about printing and we are diligent about every project we do. We believe that things should be done right the first time.
We work around the clock for clients
Our experienced team of experts works seven days a week to make sure your project is produced, shipped and installed on time! The continued success of Color Reflections Las Vegas is based on our close working relationship with each and every one of our customers.
It's all hands on deck (even the boss!)
Each job, large or small, is given full attention! We are the largest owner-operated large format digital printing company in the country. Our management team is hands-on with EVERY job. We hope our commitment to quality and service makes Color Reflections Las Vegas your first choice!

Contact us today at (702) 262-9300, or Request A Quote, it's Free and Easy!