Technology has taken a visual world and made it brighter and sharper than ever.
Whether it's that 4K TV you're looking at, that HD video on your phone, or the camera that produces high-resolution images, the advancements in visual presentation continue to get better and better.
It's no different in the world of large-scale printing. Just as old dot-matrix printers have long ago been replaced by higher-quality office copiers, large-scale printing has gone through an evolution of its own. The biggest difference-maker is digital printing, for many reasons.
For years, there have been two common methods for printing things in large scale: Offset printing and digital printing.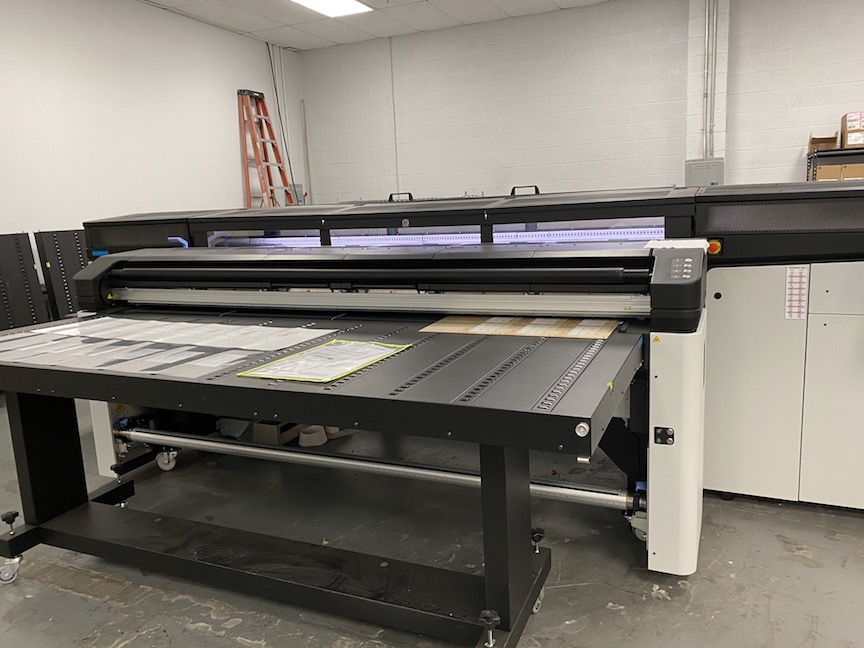 Offset printing (also called offset lithography) is the traditional method, most commonly used for high-volume printing. Think newspapers and magazines. And that's because offset printing uses printing plates that transfer inked images to a rubber blanket, which are then applied to the printing surface. The ink and paper used in most offset jobs is cheaper than a digital press, making it a better value for high-volume jobs like publication printing. Offset printing processes have changed very little in the past century.
Digital printing, however, is more than just the new kid on the block. In many ways, it's taking over the landscape.
As technology improves and makes the process more cost-efficient, digital printing isn't just the best present method for handling most large-scale prints … it's certainly the future as well.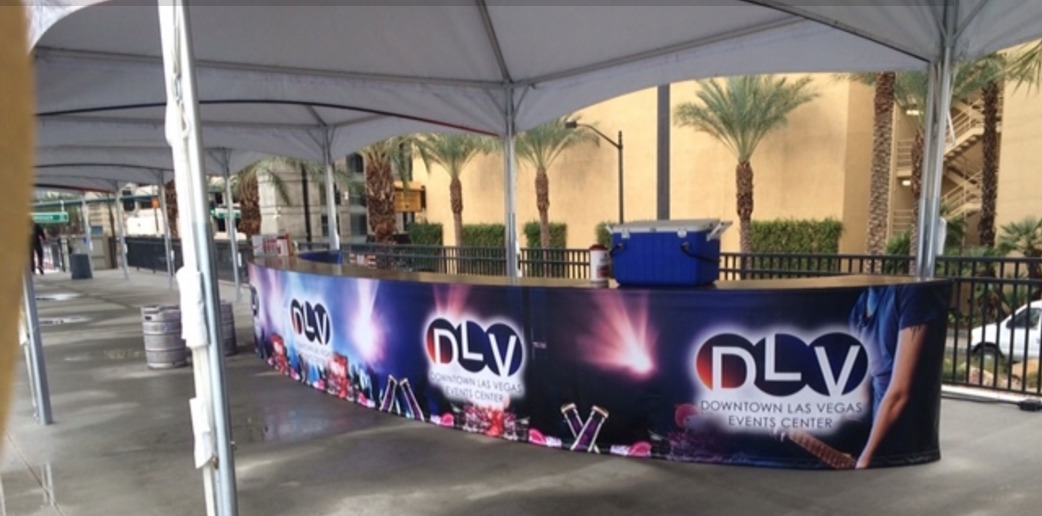 Digital printing, as the name implies, allows you to create high-quality prints directly from a digital format, such as a PDF (Portable Document Format) and images created on computers using popular graphics software like Photoshop, Illustrator or In Design. Bye-bye, printing plates. Hello, time and money saved.
There are many other advantages of digital printing, including:
Low set-up costs and turnaround times. Upload the image, direct the printer and away you go. This is perhaps the biggest benefit of digital printing; bypassing the need for printing pages to transfer the imagery.


Quality: There's no available printing method that produces higher quality imaging than digital printing. The colors are vibrant, and the alignment and registration are perfect. Also, you can print the entire length and width of a page using digital machines.


Sometimes one is enough: Oftentimes you don't need more than one huge banner, or sign, or wall graphic. The ease at setting up a digital print keeps the cost down even without printing in bulk.


Easy fixes: A last minute change to your design will cause you fewer problems, because you can simply amend and replace your digital file without having to re-shoot a printing plate or take additional steps.


More tech is on the way: Advancements in technology mean sharper prints and quicker speeds, along with easier to operate machines. Win, win, win. The more cost-effective digital printing becomes, the more it will become a viable option for high-volume orders as well.

No limits: Digital printing offers unlimited design possibilities and use of color.


The perfect match: Digital data makes it much easier to match colors properly and ensure the perfect print. This is a huge time-saver for large-scale printers.


Flexibility: When printing multiple pages, it's easier to print a variety of unique images and text using digital technology. For example, a mailer where you are using different names and addresses on each print.


"Green" with envy: The precision of digital printing reduces ink waste and makes clean up easier, making digital a more environmentally friendly option.
Digital printing involves the use of toners, much like a giant office printer would, and runs through several steps in a matter of seconds to convert your digital file into a print-ready format.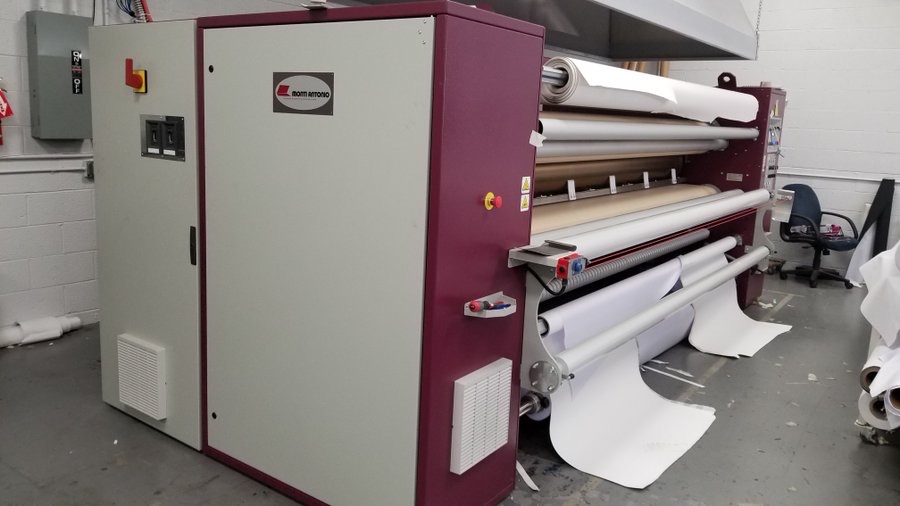 First, your digital image is converted into a raster graphic image (where the image is scanned and saved by computer as pixels on a virtual grid of x and y coordinates). This produces a bitmap image and also coordinates the colors to each assigned pixel on the grid. A positive electrical charge is assigned to the pixels, which comprise a pattern in the bitmap. The remaining pixels are assigned a zero charge.
Then, using a laser within the digital printer, the positive charges are removed. The toner is then attracted to the remaining pixels, applied to the sheet and fused to the paper. Heat (in the neighborhood of 400 degrees Fahrenheit), instantly dries the material and prevents the print from smearing.
At Color Reflections Las Vegas, we use the top large-scale digital printers on the market. They produce the highest-quality print regardless of shape or size, and in the most cost-effective way possible for our clients.
Our digital printing team are experts in ensuring your vision comes to life precisely as you expect. Whether you need a banner graphic to promote your next event, or an eye-catching custom backdrop, or huge trade show graphics to make your booth stand out above the rest, CR Vegas has the knowledge, materials and machinery to deliver every time.
Digital printing also allows us to produce high-quality work on various materials, including wood, vinyl, steel, glass and more. The technology has taken our custom fabrication capabilities to a new level. You'll be amazed at what we can do with vehicle wraps, museum and exhibit displays, window graphics, flags, backlit displays, wallpaper and fabrics, billboards and just about any surface you can imagine!
And thanks in part to these advancements in digital reproduction, our large format printing services are more affordable than ever! Getting started is easy – just fill out our rapid quote form online and give us the details of what you are looking to accomplish, and we'll get right back to you with a quote.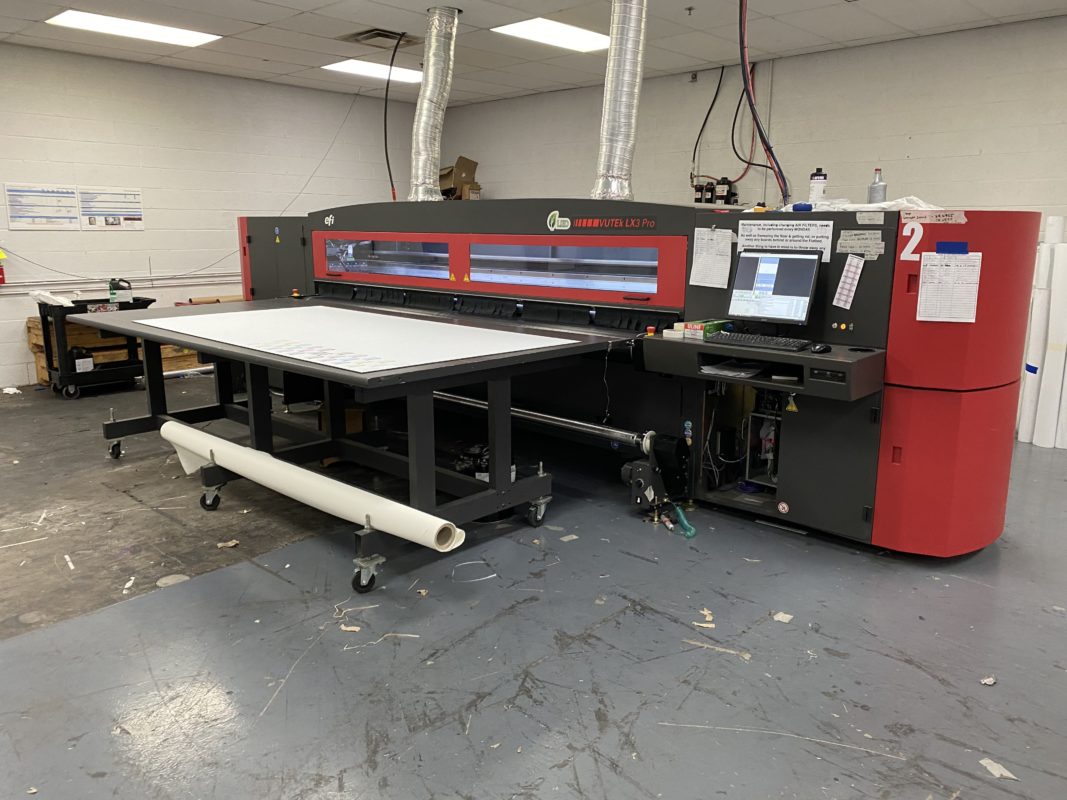 With the best digital printers on the market, a knowledgeable staff, and the bandwidth to handle any job no matter what shape or size, Color Reflections Las Vegas is ready to get the job done for you!