Tell Your Brand Story Through Greener Glasses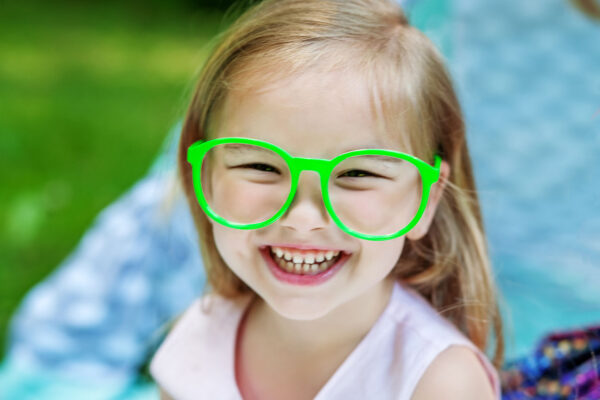 We are on the move again! Travel is up, and trade shows and conferences are back. These in-person events are often driven by a look or a feel – the invitations, the branding, the booths, the logo. All things should point to the message you hope to communicate in that venue.
One way to make your message even more relevant is to give a nod to the environment. Color Reflections is here to help you with these cutting-edge products that help your brand "walk the walk" when going green:
Sustainability in Large Format Printing
Sustainability is more than just recycling and sourcing materials. Life Cycle Assessment (LCA) looks at all the factors that go into a product, from the energy and materials used to create it to what happens after a product has served its useful purpose.
Durability vs. Sustainability
In large format printing, installations can range from a one day special event to banners and sidewalk graphics that need to endure harsh weather and intense activity. Balancing between green materials and durability is important. A paper banner may be a more sustainable material and is unlikely to withstand outdoor conditions for decades.
It's important to note the differences between whether a product is durable vs. whether it is sustainable. Something "durable" can survive misuse and other outside impacts (including the environment) over time.  Most products, like banners and fabric wall tapestries, will experience the impact of weather or traffic and require a refresh, either due to new messaging or simply wear and tear.
A "sustainable" approach considers that when something is "sustainable," it considers future interests – both for people and the Earth – by either incorporating materials that have already been recycled or using new materials designed with ecology concerns in mind. Selecting a durable graphic may require using less "green" material initially, but may be more sustainable over time if it's not being continuously replaced. Consider longevity as part of your sustainable initiatives to reduce your impact on the earth.
What Does "Sustainability" in Printing Actually Mean?
In large format printing there are two main elements: ink and materials.
Green Ink
Solvent-based inks have been criticized for their impact on the environment and human health. Color Reflections only uses green inks, which are water-based inks that are affixed to the material, or "cured," using UV or LED light instead of harsh chemicals. This is better for the health of the humans creating these materials with low volatile organic compounds (VOCs) and it reduces energy.
Latex inks are considered environmentally friendly and media printed with them is deemed recyclable. Look for a partner that uses water-based inks, particularly for indoor venues, as they are odorless and nickel-free. Added bonuses: They are specifically designed to break down more easily during the recycling process, and eco-friendly inks come in recyclable packaging.
Eco-Friendly Printing Materials
Sustainable materials include those that are recyclable, biodegradable, and have responsibly sourced material.
As you explore different printing partners, here are some questions you may consider:
Are the base materials used in your signage manufactured from post-consumer waste, otherwise known as PCW? Using PCW as a base is one of the most basic ways of including sustainability in your strategy.

Are the materials PVC-free? Papers, polyester, and polypropylene do not contain PVC (plastic) elements and go a long way toward your goal of keeping our environment safe.

Is the product you're using certified either by the Forest Stewardship Council (FSC) or the Leadership in Energy and Environmental Design (LEEDs)? The FSC ensures sustainability and environmentally responsible forest management standards are met, while LEEDs certifies that any materials used meet a green building credit rating system.
Will the products biodegrade effectively once they've outlived their usefulness?
Eco-Awareness is Here to Stay
According to a Jan. 24, 2022 article in Forbes, Eco-Awareness is Here to Stay, "For most organizations, the supply chain accounts for as much as 90% of the business's environmental impact. That's why, in order to truly understand the impact of an organization's spending habits, it's critical to achieve a solid understanding of the business practices of suppliers and make sure that they reflect your organizational values. Impact assessment typically begins by surveying vendors to determine whether they're meeting your standards for environmental sustainability, diversity, and other important metrics."
Though "thinking green" creates a slew of challenges in how we approach our work, it also presents grand opportunities to be transparent and show your brand "walking the walk" by being respectful of the environment and, simultaneously, the health and well-being of your potential customers.
Let Color Reflections help you bring attention to your brand around wall wrappings, on lawn signs or reusable booth banners. Just be sure you respect the ultimate landlord around us: the Earth!